Regeneration projects have enabled incredible connections making Brentford a trading and business hub from the past to the present.
Significant efforts are being employed to regenerate Brentford and the Great West Corridor. A total of £1.85 million in funding has been secured from various sources including Round Two of the Outer London Fund and Hounslow Council to create regenerate Brentford.
The high street and waterside areas will be enhanced. As well as enhancing what is already there, further retail and leisure will be added to the waterfront area as part of a large-scale development by Ballymore. The leisure element will focus on waterfront living with restaurants, pubs and leisure activities such as canoe hire.
Planned Connectivity Enhancements
Brentford and Syon Lane already offer very strong public transport connections into central London in under 35 minutes by train and also provide access to commuter interchanges at Clapham Junction and Reading. New connectivity enhancements are going to be implemented as part of the London borough of Hounslow's Regeneration and Economic Development Strategy 2016 -2026.
This will include the Southall Crossrail Link, Boston Manor Link, Golden Mile Station and the HS2.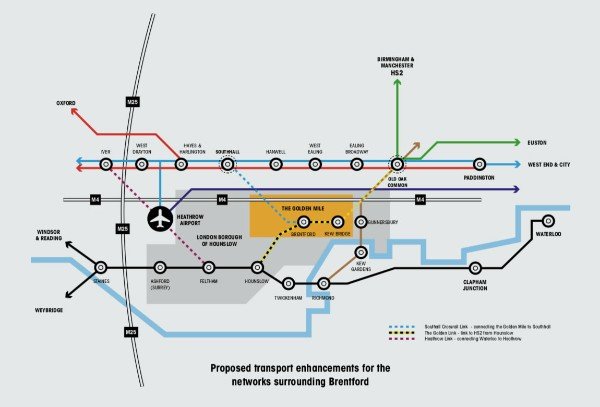 Key Points
£1.85 Million Regeneration of Brentford
Transport Enhancements will Improve Connectivity
Access Central London in Under 35 Minutes
Regeneration of Brentford Underpins Market Strength
Growing Population & Local Employment Supports Housing Demand
Extension to Transport Network will Increase Catchment
Click Here to Take a Look at Our Latest Brentford Investment Opportunity