Property investments Manchester
Looking to invest in buy to let properties in manchester? get started here.
Named as the third best city in the world, Manchester is a fast-growing metropolitan city, home to the UK's largest creative and media hub. As such it has been consistently voted as one of the best places to invest in property in the UK.
MANCHESTER PROPERTY 2022 - ALESCO RECOMMENDS
Wardour Point is a Manchester Property Investment Opportunity, located directly between Manchester City Centre and Salford, on the emerging Regent Road. Approved for lettings, it's a short distance from Media City and ideal for the young professional. With 6% rental yields projected, it's a buy-to-let investment property in Manchester that's leading market demand.
Wardour Point
Manchester
181 units
Apartments
Q2 2023
6% Net Yields Projected
Approved For Lettings
Prices From Just £144,000
Completes Q2 2023
Wardour Point is a stunning new residential development featuring 183 apartments over 25 floors, each designed with modern living in mind.
Details
Send Me Wardour Point
Why you should consider Manchester property investment opportunities
Manchester sits at the heart of the Northern Powerhouse as one of the UK's most rapidly developing cities. As a result, it offers a wealth of buy to let property investment opportunities.
Through expansive growth – most notably the MediaCityUK hub, Manchester is now home to the likes of BBC, ITV, Ericsson and Kellogg's. This has stimulated population growth which in turn has drawn property investors to the city.
With high rental yields and capital growth opportunities, investment properties for sale in Manchester are gaining momentum. Therefore, it's a great time to look at the best buy to let areas in Manchester.
The average price of new build properties in Manchester is currently below the national average, consequently making it highly attractive for investors and one of the best areas for rental investment.
Ready to explore property investments Manchester?
Our property investment consultants are available to discuss off-plan and buy to let properties for sale in Manchester.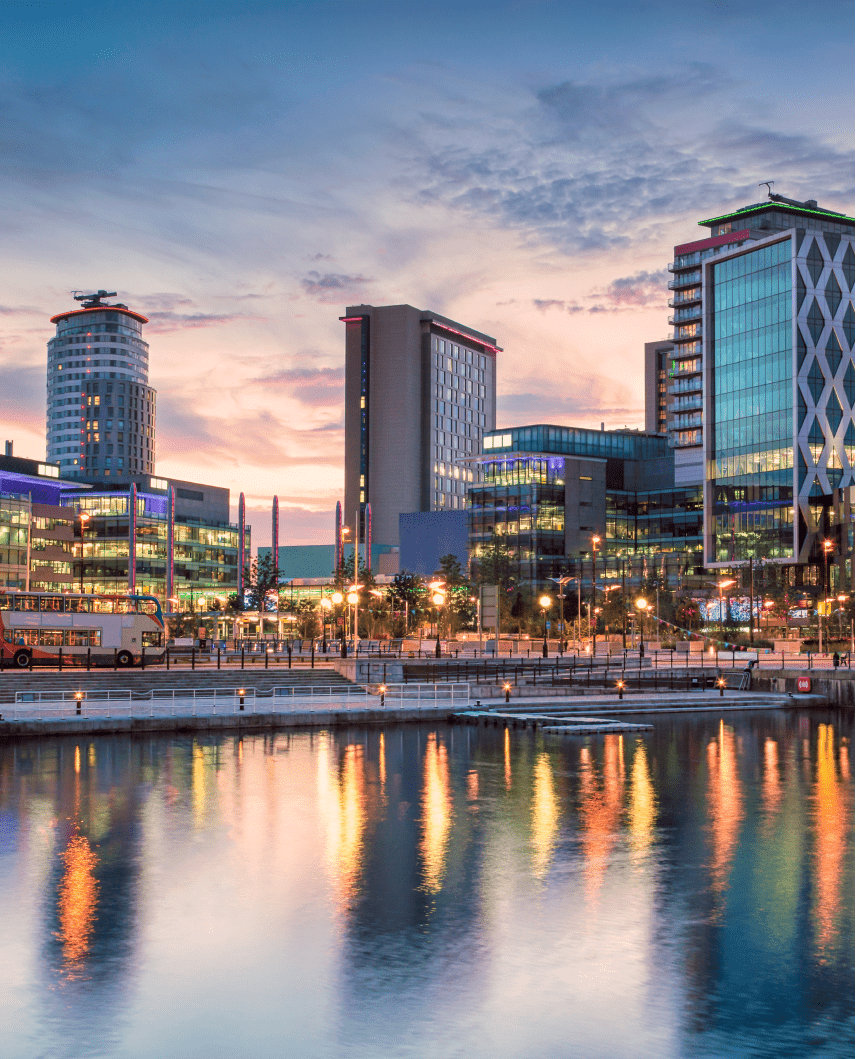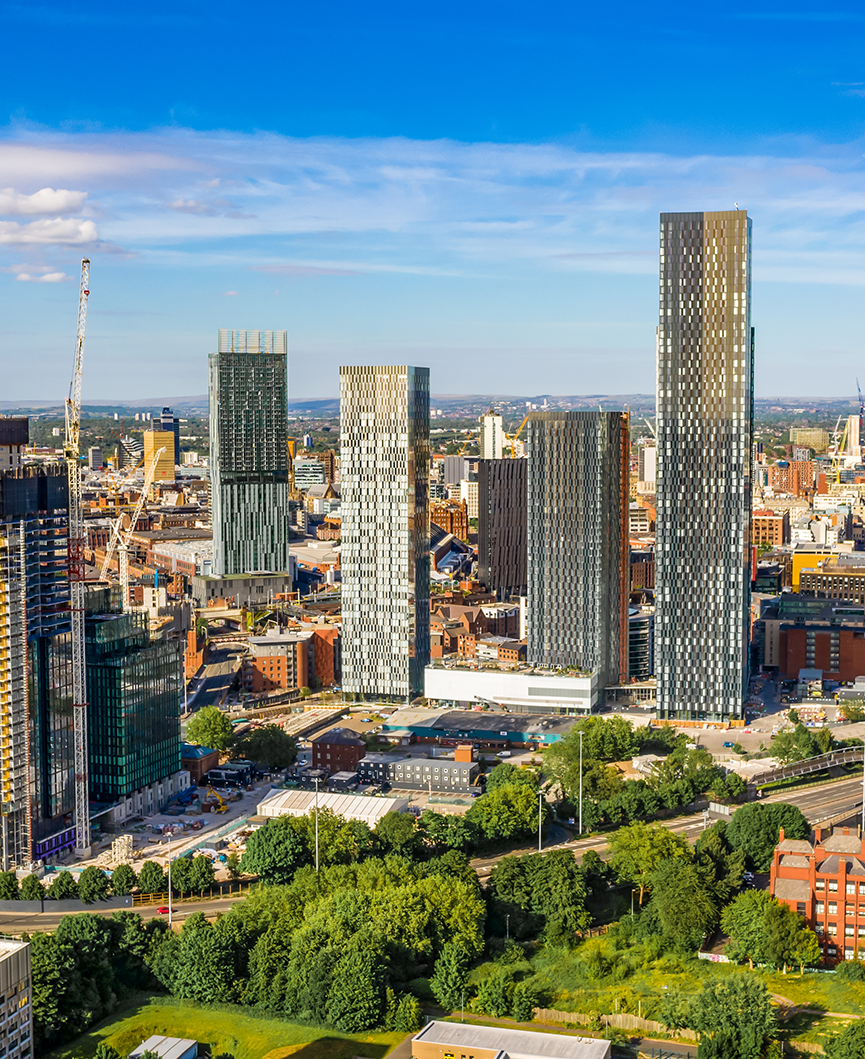 Working With Alesco For Your Manchester Property Investment
With such a vast array of residential property investment opportunities offering high rental yields and strong capital growth, finding the right property investment for sale in Manchester is key to ensuring you can meet your specific investment goals.
Alesco have extensive experience with the Manchester property market and our dedicated buy to let portfolio offers a wide range of unique and exciting property investment opportunities.
Start Your Property Investments Manchester Journey
A member of our expert property investment team is available now to provide you with details of the Manchester property investment opportunity that's going to be a great addition to your property portfolio.
Why Invest In Manchester?
Known as the "Capital of the North", Manchester's economy rivals that of London and the metropolitan area hosts upwards of 2.7 million people. The city is one of the most favourable property ventures to consider, particular for buy to let investment properties.
Manchester Investment Overview
Manchester is a city on the rise. Recently named the most liveable city in the UK by The Economist, renowned for culture, world class football teams and musicians. But it seems this iconic city will soon be known for much more.
Huge investments from the government are revitalising neglected areas and in doing so will flood the city with jobs, an estimated 110,00 over the next decade. With more jobs will come more residents, its estimated that the population is going to increase by 631,500 in the next 20 years. All this makes Manchester an ideal location for any investor looking for high rental yields and capital growth.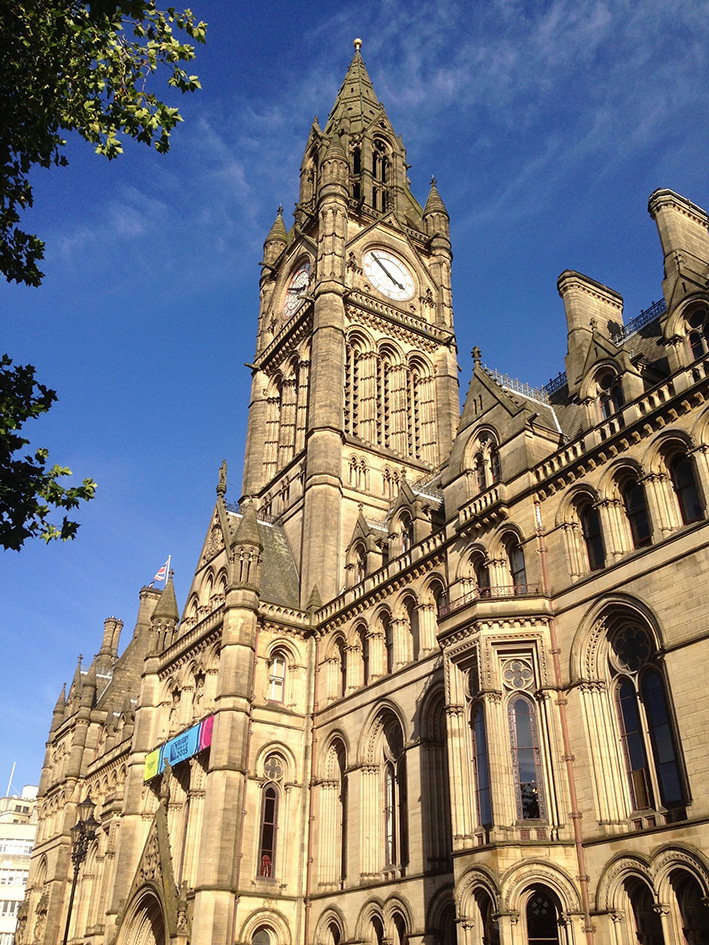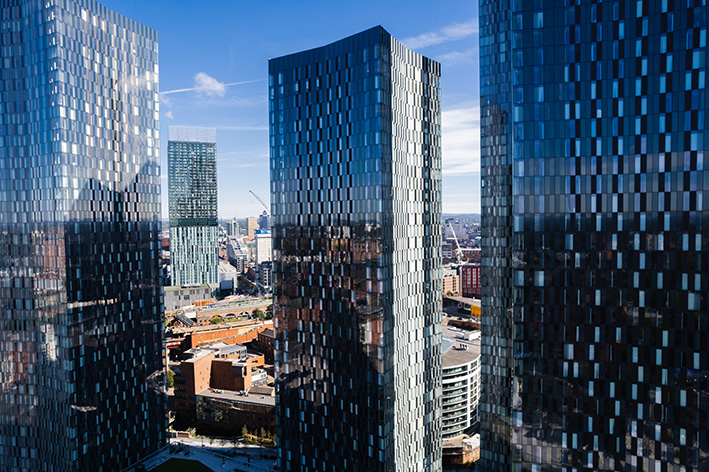 Not that Manchester was in dire straits before the investment, The city has the second largest economy of a city region in the UK. The city has transformed from a powerhouse of the industrial revolution through its cotton industry in the 18th and 19th centuries to be one the UK's main digital hubs in the 21st.
Average property in Manchester has increased 40% in 12 months
The current average rental yield in the city is a whopping 6.63%
Between 2006 and 2016, the population of Greater Manchester grew by an astonishing 7%
Manchester Property - High Rental Returns
Manchester possesses one of the highest average rental yields of any city in the UK, coming in at 5.16%. Coupled with that, the average property price is £600,000 lower than that of London's average. An investor could purchase and then rent out multiple properties with a far more significant yield in Manchester for the same price they could only buy one property in London.
Increasing property value
In line with other major cities in the Northern Powerhouse, Manchester has seen property prices rise swiftly. Manchester property saw a staggering 37.42% growth between 2016 and 2021, showing resilience even through the tumultuous lockdowns.
It's worth noting that no other cities in the UK fared as well as Manchester over this period. Whilst the Northern Powerhouse saw steady growth it wasn't on par with Manchester, and London property fell by 11.79% over the same period.
Huge Growth In Demand
Manchester's ratio of rental properties to the demand is currently at 1 to 5 and the massive demand is only going to increase. Manchester's high graduate retention rate coupled with the with massive job creation from the investment and regeneration only stand to push demand for rental properties even higher.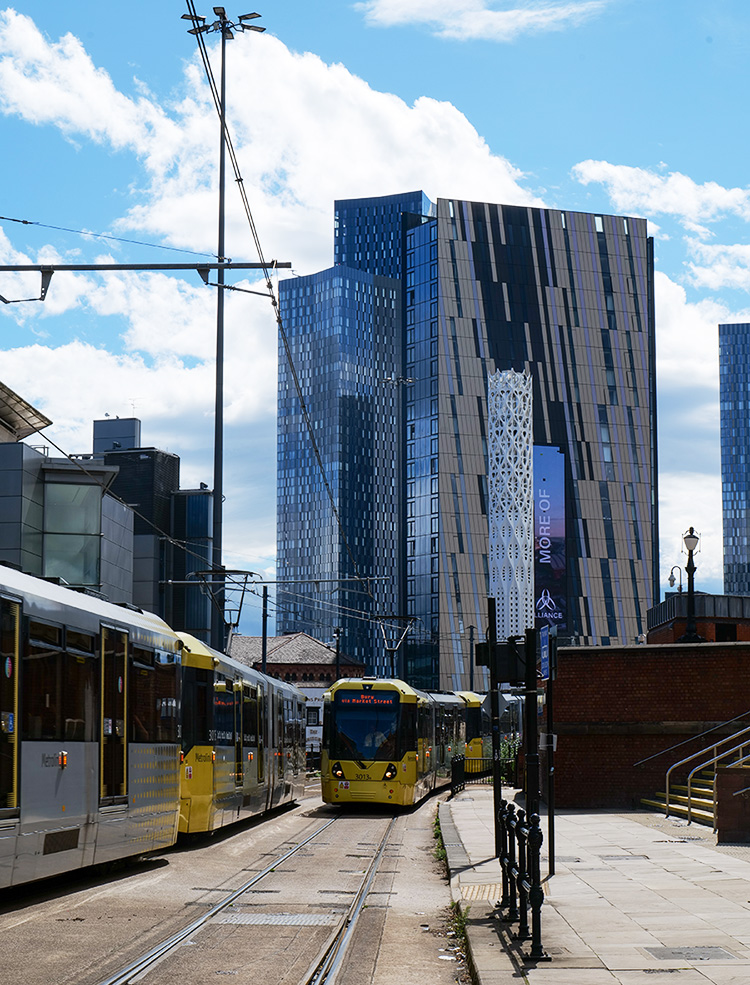 Manchester Regeneration
Manchester is rapidly becoming one of the UK's most developed cities, huge swathes of commercial and residential regeneration are making it a goldmine for buy-to-let investors. In the past 24 months alone, £1.6billion has been invested in to the city as part of the Northern Powerhouse initiative.
The projects Spinningfields and MediaCityUK have seen the likes of AstraZeneca, Siemens, Barclays, BBC, Google, Kellogg's, and RBS set up in Manchester. All of whom brought their affluent workforce with them.
The 200-acre site of MediaCityUK alone houses the BBC, ITV, Ericsson, and Salford University. As a result, demand for the housing in Manchester has increased rampantly. A 2020 study by Zoopla in revealed that the supply and demand ratio of properties in Manchester was an astonishing 1:5.
Culture: Manchester City Centre
In the Economist's Global Liveability Index, Manchester was named as the best UK city to live in. The index ranks 140 global cites on factors including political and social stability, crime rates, education, and access to healthcare.
Manchester has produced some of the biggest names in music, ranging from Take That to Oasis. The clubs, bars and music venues frequently see performances from stars of every genre. Manchester is an undisputed music heavyweight, but the city has much more to offer than just its extensive music history.
Outside of music, the city offers highlights including the Museum of Science and Industry, Imperial War Museum North, Whitworth Art Gallery, The Lowry, HOME, and the Manchester Art Gallery.
The culture of Manchester cannot be discussed without mentioning football. The city is home to 2 Premiership powerhouses, Manchester City and Manchester United. Estimated to have a combined 200 million supporters across the globe, these 2 clubs are bastions of life in Manchester.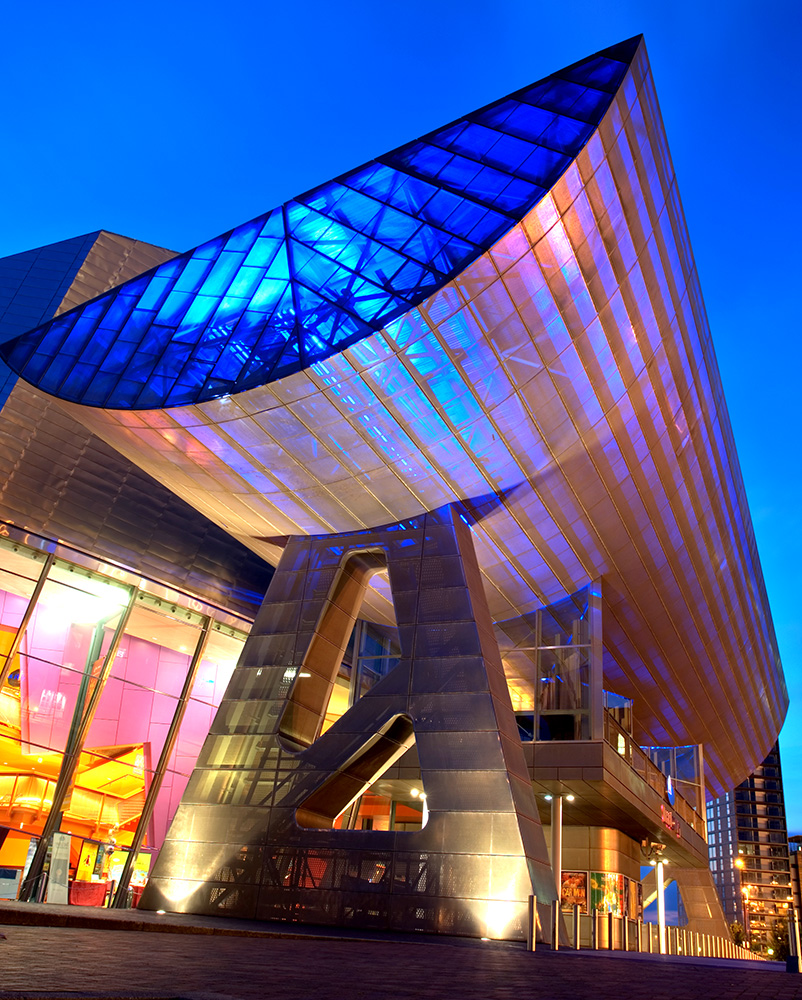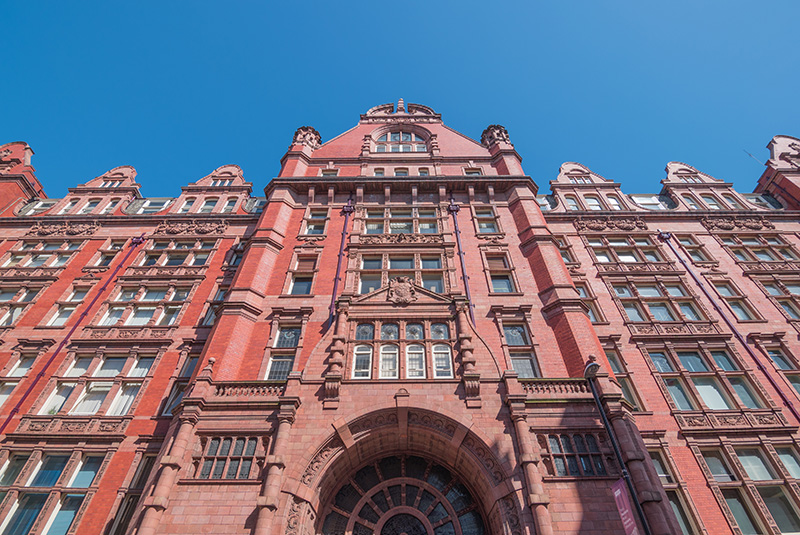 Manchester Students & Young Professionals
Greater Manchester has one of the largest student populations in Europe, with almost 100,000 students studying at 5 institutes of higher learning.
The University of Manchester is one of the UK's best institutions and sits comfortably in the Top 20 on the University League Table 2023.
Campuses are based around Oxford Road in the south of the city, making this one of the key investment areas.
Manchester's superb education, excellent graduate job opportunities and low living cost have meant its retention of graduates is one of the highest in the country. This creates a surge in demand for places to live in Manchester and as a result property investors are able to benefit from young professionals looking for places to rent in Manchester.
Download Manchester city guide
Interested in Manchester Property Investment? Download this useful guide which highlights the city's growing property market, expansive transformation and local benefits that make Manchester a UK Investment hotspot.
Download
Manchester Investment news
MediaCityUK is Manchester's newest hotspot destination, once a derelict dockland site, is…
Northern Powerhouse Since the launch of the Northern Powerhouse initiative, Manchester is…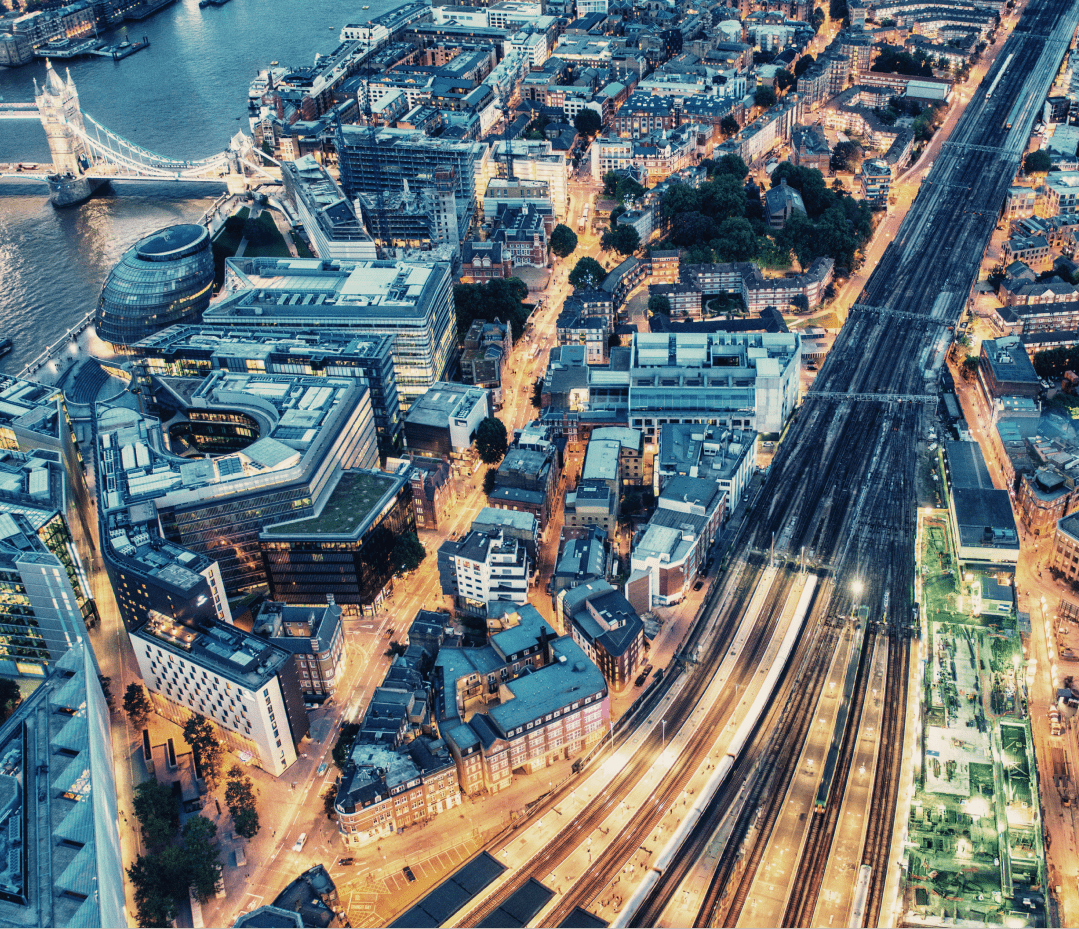 Want The Latest Property Investments Before They Come To Market?
Join our mailing list for regular updates.