Buy to Lets can offer both high rental returns and strong capital growth. Due to a chronic undersupply of homes in the UK and more people than ever renting, both house prices and rents are seeing significant increases.
However, there is significant variation in rental yields across the UK. Some areas of London return yields as low as 1.93%, while cities in the Northern Powerhouse – which Alesco specialises in – offer nearly 12%. So, before deciding on your buy-to-let investment, it's essential to calculate your return. Just input the necessary figures into our calculator below to see how much you could be earning.
Looking for something more lucrative? You can view our current range of high-return opportunities here.
Monthly mortgage payments
Download Free Guide
What is the UK's Northern Powerhouse? Why is it the subject of so much attention from real estate investors? Find out in our free guide.
Download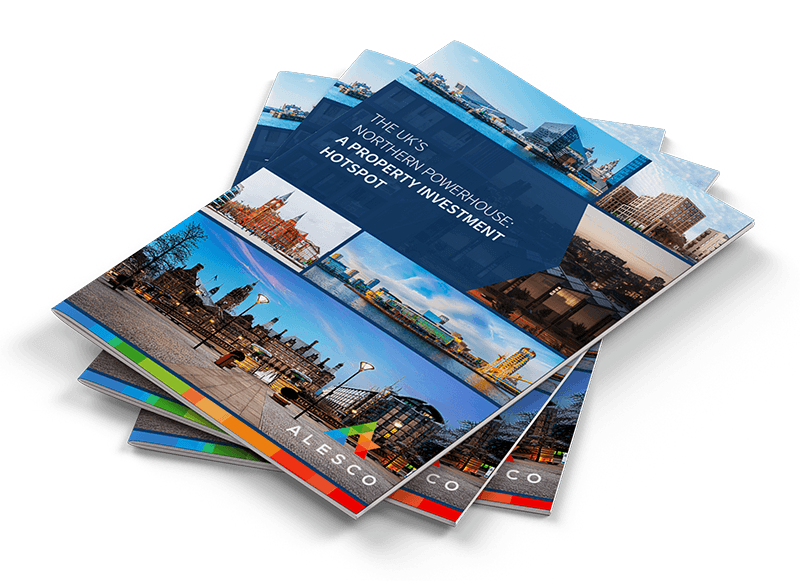 GET IN TOUCH
If you would like to discuss any of our opportunities or hear about off-market opportunties that are not displayed here, request a callback from one of our property investment experts.
Contact Us