Care Homes Offer Prime Investment Opportunities
Care Homes Offer Prime Investment Opportunities
03 07 2020
All of the most substantial investment portfolios have one thing in common – they have been built around the concept of resilience. Market fluctuations are par for the course with any investment interest, and the COVID-19 situation has emphasised the importance of creating a balanced portfolio through diversification including assets that can hold their strength during more extreme periods.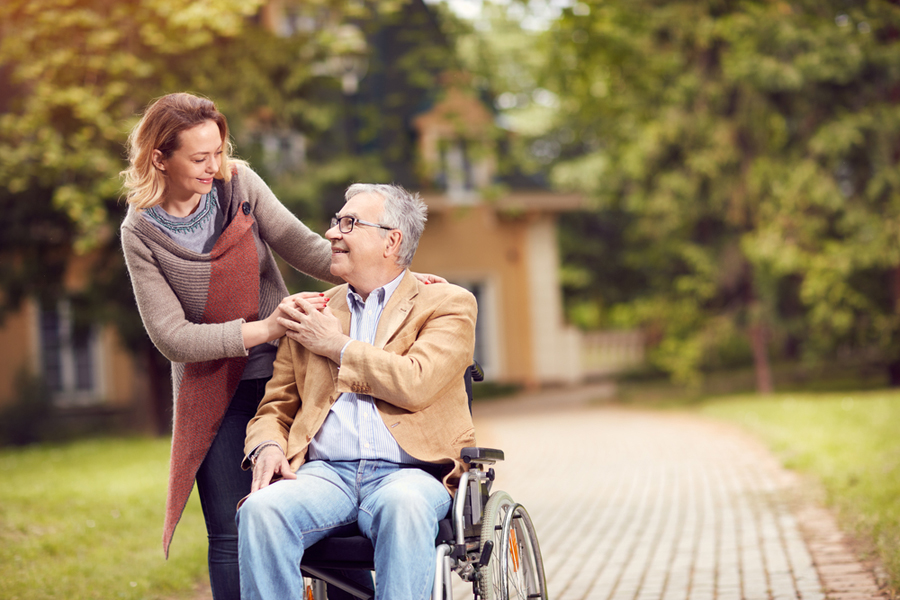 The pandemic has caused many individuals to reassess their portfolio from both risk tolerance and investment goals. Bricks and mortar investments such as property or care homes are a solid evergreen choice which provides more safety and security in uncertain times and works to diversify an investment portfolio.
Prime Opportunities
Investment into care homes has emerged in recent years as a reliable alternative to buy to let and a solid way to create a good level of diversification. As one of the most popular investment opportunities in the UK, an ageing population has seen a huge level of demand and under-supply for care home beds translating to prime investment prospects.
With the Office of National Statistics predicting that over-65s will make up more than a fifth of the UK's population by 2027, demand is rising all the time. As people are living longer, this has resulted in more need for round-the-clock care and high or complex needs, pushing demand for care homes up further. The fact that demand continues to outstrip supply makes it an even more intelligent choice during more unstable economic conditions where a physical asset will prove invaluable.
The Benefits of Investing in Care Homes
With public investment being cut across the board, this has opened up huge opportunities for private investors across the UK where supply simply cannot keep up with demand. So, we know that healthcare is a sector that offers a good level of diversification and strong investment properties but what are the specific benefits of investing into care homes?
Security is the name of the game with assured buy-back options after as little as three years and fully asset-backed investments. With our Alesco opportunities, investors enjoy regular, reliable income payments and assured returns of 10% net for at least ten years, making this both a flexible and long-term investment opportunity with optimum returns. All rooms are exempt from council tax and stamp duty. Care home investments are also super-low-maintenance as they come fully managed by an expert professional team for an entirely hands-off and stress-free experience.
As an ethical, recession-proof choice, low entry prices make care home investment highly accessible to both new and established investors while long-term tenant demand proves additional security. The care home sector typically offers slightly higher net returns (8-10% per annum) than standard single-let residential property but it's important to choose your investment strategically to ensure the highest and most stable yields.
Consistent industry performance is another factor that gives a firm tick to care home investments. The sector has proved resilient in the face of Brexit and COVID-19 as it is by nature a safe and sustainable investment with asset backing into fully regulated properties. Occupancy levels are high across the board and demand just continues to rise, especially as the baby boomer industry approach their golden years.
High-Quality UK-wide Investments
It is not only the level of demand that makes care home investment such an attractive proposition; it is also the quality of the investments on offer. Children and dependents of those in need of care have higher and higher expectations of the quality of home that they choose for their loved ones. As our ageing population now has more wealth than ever before due to later retirements, demand is particularly fierce in the luxury market where the quality of the care homes is responding in kind.
For example, one of the investments to which we can introduce our clients is Teesdale Lodge – rated 9.5 out of 10 by expert independent bodies, this modern and purpose-built home has been strategically designed with all rooms on the ground floor and including en-suite for easy movability even for those with limited physical ability.
Another opportunity that we offer access to is Opal Ridge in the North-east of England; this home offers high-quality residential and nursing care as well as a dementia-specific provision. This is also a location that prides itself on offering a warm and inclusive family atmosphere, providing both residents and their relatives with the reassurance that it is far more than just a place to sleep at night. When it comes to such top-end facilities, high occupancy rates are associated with both high rental yields and strong capital appreciation for a solid investment choice.
Luxury Care Homes
Both of these are prime examples of the increasingly flexible nature and high value of such facilities to provide for those in need. By investing into luxury care homes with self-paying residents, investors are also increasing the potential for higher rental yields. With the over-85 age group the fastest-growing demographic, now is a highly intelligent time to diversify using care home investments.
Our opportunities on offer in the Alesco portfolio include all of the benefits outlined above and more. With immediate returns and buyback options up to 125%, all investments come complete with a dedicated team for a reliable, streamlined investment and solid fixed income opportunity.
We're also offering exclusive access to invest into our off market launch. This fully occupied, 5*-rated care home in Middlesbrough has been operational for more than 20 years and comes with 10% yields assured for 25 years. Offering care for those requiring nursing or personal care as well as residents with dementia, mental health conditions, physical disabilities and sensory impairments, it epitomises the advanced nature of modern care homes and the consistent appeal to both residents and investors.

For more information on the range of exciting investments that Alesco can offer our clients, get in touch today.