How Care Home Investments Work
How Care Home Investments Work
29 06 2019
Investing in care homes has become an increasingly popular way to strengthen and diversify a healthy portfolio, but how does such an investment work and what should investors be looking for?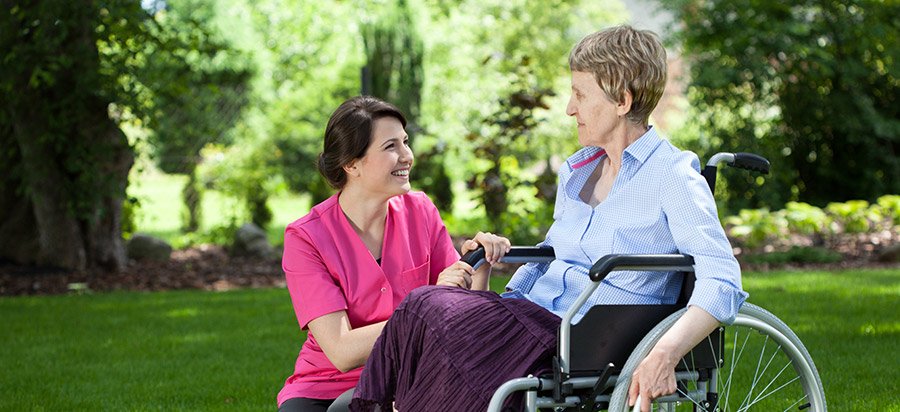 The Basics and Benefits of Care Home Investment
As a hands-off, high-yield investment, investing in care homes is a wise choice for many. The healthcare sector offers diversification as well as a constant, solid investment rationale. As a popular alternative to standard buy-to-let property, care home investment also comes with a promising outlook and low volatility thanks to exceptionally high demand and low supply. Many investors also appreciate the opportunity to invest in a physical asset without any need to manage tenants or pay high agency commissions.
If we look more closely at the supply-demand argument, the case for care homes becomes even stronger. The UK has an ageing population, and the over-85 age group are the fastest growing demographic. Thanks to key advances in modern medicine as well as increased awareness of the need to adopt healthy habits throughout our lives, life expectancies are growing all the time. However, the increase in life expectancy has also seen a sharp rise in the number of elderly people who are "highly dependent".
The number of people living with dementia is set to double by 2050, creating a pressing need for specialist care homes or renovations. Current figures suggest that the demand for new care home locations will exceed 40,000 by 2020.
Why it's Becoming Popular
We have already mentioned some critical benefits of care home investment, including the hands-off, turnkey aspect. There is also no requirement to find or manage tenants as high-quality investments come fully managed with high demand for occupancy. There is ample opportunity to invest in fully operational and occupied care homes, thus negating the risk of putting your money towards an incomplete development.
That being said, the healthcare market boasts strong fundamentals supported by the needs of an ageing population; should you prefer to invest in a developing property, this asset class remains a very sustainable option with high quality facilities likely to remain in high demand.
With the NHS under increasing pressure to discharge patients to a care home facility as soon as possible, this is just another factor that pushes up demand and supports a healthy outlook for your investment with consistent positive returns.
Furthermore, as this is considered a commercial property investment, there is no stamp duty to pay, except in rare cases where the room exceeds £150,000. Often, investments also come without any maintenance or ground rent fees.
What Should Investors be Looking for?
So, what exactly should you be looking for when investing in care homes? One of the most important factors that may affect your investment performance is the location of your property and the existing balance of supply and demand in the area. Many developers work closely with NHS trusts and local authorities to create new builds in areas with high demand and a lack of supply, further pushing a positive market curve.
Look at areas that are popular with retirees, such as Devon and Cornwall. We would also recommend seeking out areas with a large elderly population, such as the Isle of Wight where the over-65s make up more than a quarter of the population.
Consider the age of the property as well, to ascertain whether it remains competitive against potentially newer builds with more modern facilities. Care home investment is flexible in this aspect, as some investors may choose to accept lower yields in exchange for the more affordable entry to the market that often comes with older properties. When done correctly, this option will still add value to an existing portfolio although we would recommend the more reliable investment of a modern care home that is built to stand the test of time and offer a consistent income stream without any stress.
Old vs New Builds
Newer builds are also more likely to respond to the evolving needs of the older population, where a dramatic rise in the number of people living longer has seen a higher demand for specialist care rooms. This includes specialist nursing care and facilities for those who have dementia and a wide range of mental health issues, as well as those needing one-to-one or round-the-clock care. Many developers are both refurbishing old and building new properties to cater to the demand for specialist care, opening up opportunities to purchase an investment with a long-term lease.
Some investors also choose a place that fits with their interests, such as a boutique or luxury resort-style care home. Luxury care homes are in high demand, and many are welcoming a large proportion of self-funded residents. This type of care home has historically performed exceptionally well with healthy profit margins and higher yields. With the baby boomer generation one of the wealthiest, this is yet another good indicator for future trends in care home investment as this demographic approach the age at which a care home may become necessary.
When investing in care homes, investors should also take advice when it comes to both the lease and the tenant covenant strength. Pay close attention to the terms of the former and assess the latter from an informed viewpoint – some care operators that fly slightly below the radar relative to the big names may still offer an equally strong opportunity, so it's worth doing your homework.
With flexibility one of the most attractive elements of care home investment, investors should also consider the different options that will tailor-make their investment to their individual needs. One key factor is the guaranteed buy-back options, typically after a period of 3, 5, 9, 15 or 20 years. You should also seek to invest in expert advice to find investments that are likely to offer good appreciation per year, usually of around 3%.
Conclusion
When done right, investing in care homes can provide investors with high returns of up to 8-10% per annum. This is also a way to provide much-needed funding for new homes and give something back to the community while taking advantage of a sector that provides above-average returns even in comparison with some of the most popular traditional asset classes. Demand continues to outstrip supply, and we predict higher prices and higher yields within a market with solid fundamentals. For more information on the finer details of care home investments, contact Alesco today.